Create An Inviting Pool Deck For Every Season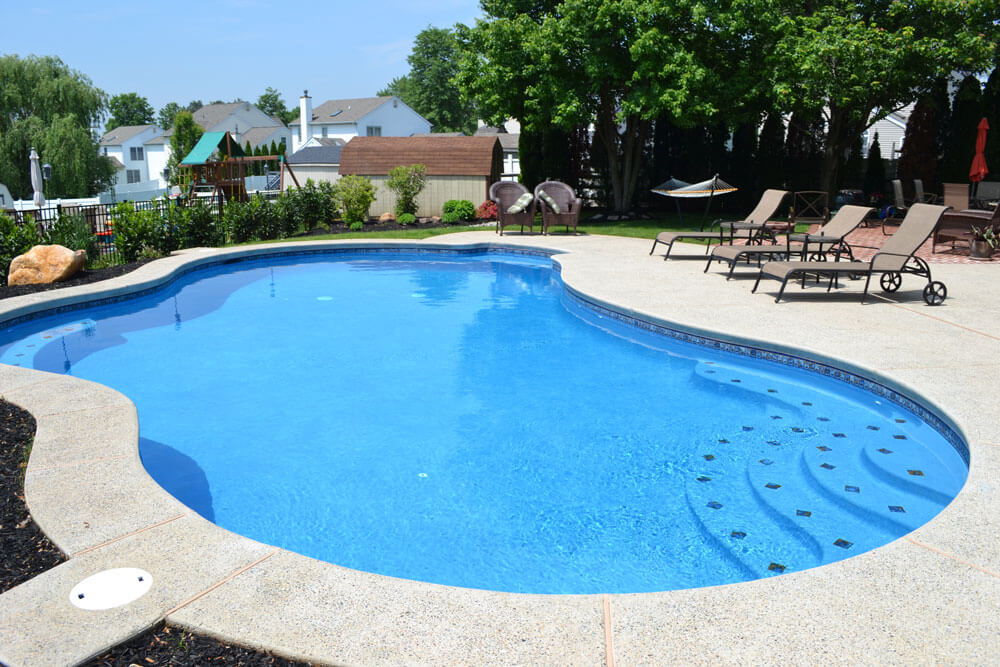 Time by the pool is not limited to July barbecues and lazy day lounging. With the right accessories and upkeep, your pool deck can boast year-round benefits! Here are some of our seasonal tips for maintaining an inviting pool deck all year long.
Turn Up The Heat
It's easy to yearn for the summer heat, but there are ways to replicate the sun's rays until it returns. Looking to entertain outdoors? Keep a basket with blankets close by for both warmth and comfort, and place heat lamps close to the seating areas to make them cozy throughout the colder months.
Speaking of heat, don't be afraid to fire up the grill! If the weather permits, continue with the cookouts well past early fall. Be sure to check the propane tank or use dry charcoal, and to clear away any snow and debris before use. Taking a few extra precautions will pay off when you've created a delicious meal for friends and family to enjoy.
Swap Out Accessories
A light, breezy deck chair may not last through a harsh winter, just as a winter pool cover is not necessary for summer activities. Delegate space indoors to store outdoor items that will suffer outside their appropriate seasons. This will keep your furniture looking new and intact for years to come!
In addition, be sure to take advantage of a sturdy, walk able pool cover by setting up an attractive entertaining space. This can serve as an extension to the deck itself! Placing furniture on the surface is not advised, but a sound system or table with party essentials, such as snacks and drinks, will enhance the deck and the event in question.
Tend to Other Landscaping Needs
Staying up-to-date with the deck's foliage guarantees a gorgeous space. Plant new perennials in the spring, and gear up for the cold by managing delicate areas with trimming and treating in time for winter. For added convenience, place ceramic pots around the deck and simply swap out their contents with seasonal flowers. The options are plentiful!
Decorate For The Seasons
Placing thoughtful decorations around the pool deck will create a festive vibe for every holiday. Spread a patterned tablecloth over an outdoor table, or cover the deck furniture with fabric shams that celebrate the season. For a simple, classic look, white light strings are a versatile staple long after the holidays are over, and create a beautiful ambiance for time spent outdoors.
Contact Blue Tree
Looking to expand your pool deck's usage? Let our team of experts advise you on the season's current demands for your pool deck. At Blue Tree Landscaping, we pride ourselves on our outdoor expertise for any terrain. Contact us today!