How Your Lawn Can Benefit from Professional Turf Care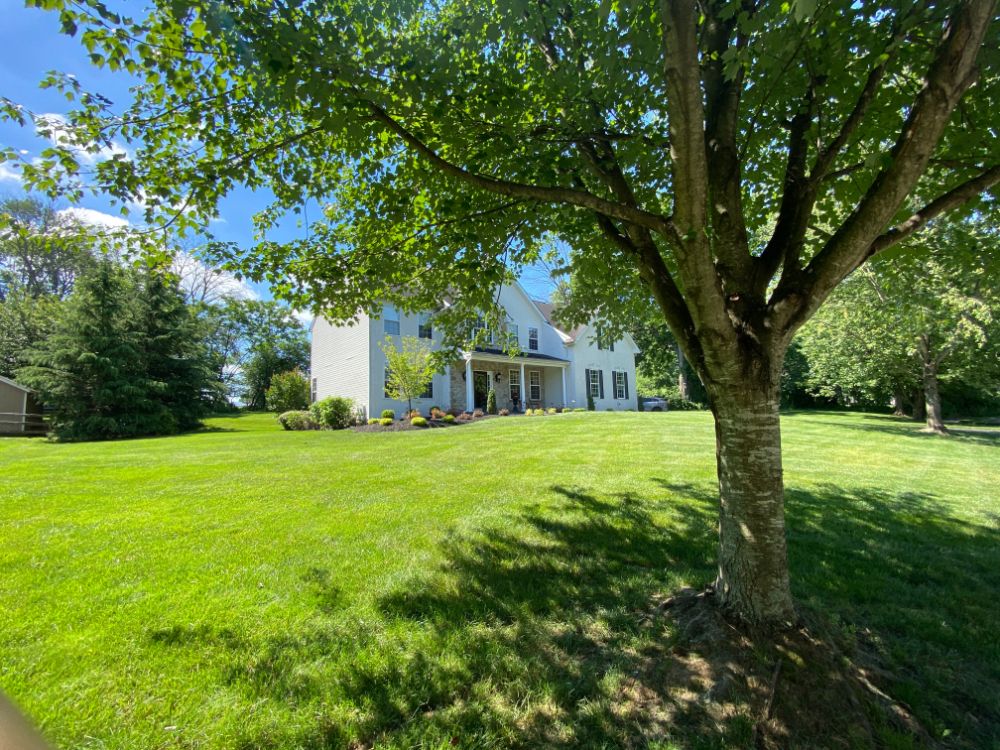 How often have you tried taking care of your turf on your own, but it doesn't turn out the way you want? This can be a very frustrating experience, especially when trying to keep the outside aesthetic of your home looking nice.
A well-manicured turf is the perfect finishing touch to any home. But maintaining a great turf can be overwhelming, especially if you don't have the time or know-how, and this's where professional turf care comes in. Read on to learn more about the benefits of using a professional turf care company and how your turf will improve with professional care.
Benefits of Using a Professional Turf Care Company
When it comes to hiring a professional turf care company, many people may scoff at what they see as an unnecessary extravagance. But there are many benefits to hiring a professional turf care company, including:
Saves costs
While hiring professional turf care services may seem like an unnecessary expense, it actually helps save money in the long run. Turf care professionals have the experience and expertise to properly care for your turf, which means that you're less likely to replace damaged turf or invest in costly repairs.
Additionally, professionals use high-quality products and equipment that help your turf stay healthy and look its best for years. In other words, while professional turf care may require an initial investment, it helps save on costs in the long run.
Less physical labor
For most homeowners, the sheer effort involved in caring for a turf is simply too much. Many of today's homeowners are busy with work, children and other extracurricular activities. By hiring professionals to take care of your turf, you can save yourself the hassle of fertilizing, watering, and dealing with pests.
Less physical labor also means you'll have more time to spend on other valuable aspects of your life.
Maintains curb appeal
A well-manicured turf is the first step to maintaining curb appeal. Professional turf care companies have the experience and expertise to give your turf the attention it needs to stay healthy and look good. The professionals will work with you to create a customized plan that takes into account the unique needs of your turf, including the type of grass, soil conditions, and exposure to sun and shade.
Identify problems before they become bigger issues
Regular professional turf care also helps identify problems such as weeds, pests, nutrient deficiencies, and diseases before they graduate into bigger issues. In addition, professionals can also provide tips on how to improve the appearance of your turf and make it more resistant to disease.
So how does your turf specifically benefit from using a professional service?
Unrivaled Health
A turf under the hands of professionals enjoys unrivaled health compared to those under DIY projects. Turf care experts provide the expertise and resources needed to keep your turf looking its best.
Whatever your needs, professional turf care providers offer a comprehensive approach to turf care that'll keep your turf healthy and green all year long.
Consistent Care
With professional turf care, your turf also benefits from consistent care. Regular watering, fertilizing, trimming, and dethatching keep your turf healthy and lush during all seasons. It also keeps pests and diseases at bay.
Your Turf Care Experts in Montgomery County
Although it can be tempting to handle your turf care as a simple and mindless weekend project, always remember that professionals offer unmatched expert knowledge and experience. Professionals know how to care for all types of turfs and have the best interests of your property at heart. You can never go wrong with the services of a reputable professional turf care company!
Contact the turf care experts at Blue Tree Landscaping a call to schedule your consultation today. Be sure to read our Turf Care FAQs for answers to the most common turf care questions.
About Blue Tree Landscaping
Blue Tree Landscaping proudly creates custom outdoor living spaces while respecting and enhancing the natural beauty of your surroundings. We specialize in providing Montgomery County the best inground pool design and construction, as well as serve as the area's expert in landscape design. For more than 36 years, Blue Tree Landscaping has been dedicated to providing Skippack, Collegeville and the surrounding areas with superior customer service, quality pool construction and beautiful outdoor living areas meant to be enjoyed for years to come. You can expect personalized service in all that we do and the kind of care that has been built on a reliable reputation since 1983.