Amp Up Your Curb Appeal This Holiday Season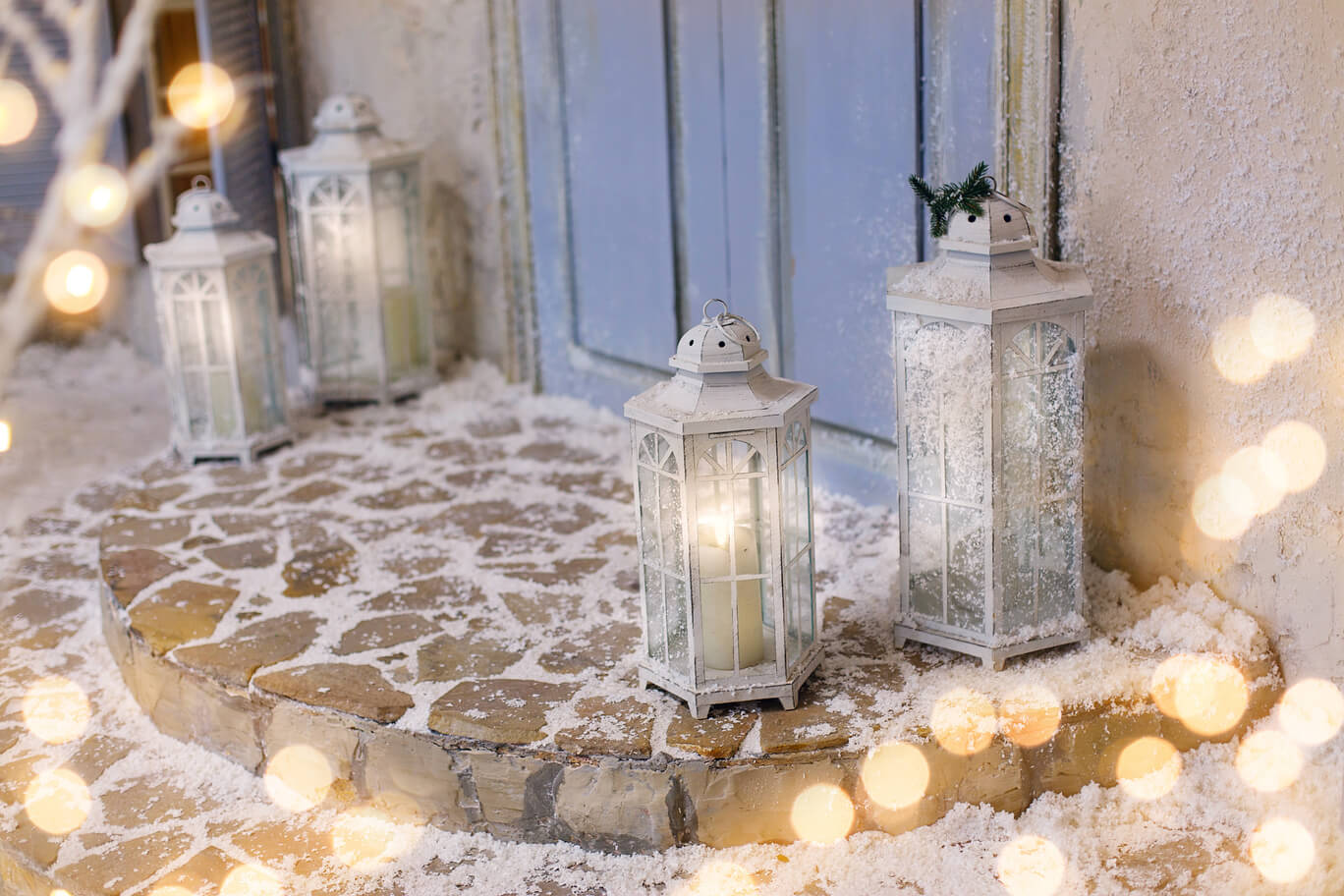 When the holidays roll around, a good number of people concentrate much more on the interior of their home, leaving the outdoors neglected. Dressing up your front entrance and lawns doesn't have to be a complex project, as you can easily keep it low-maintenance while still keeping things festive. Read on for some simple tips to amp up your curb appeal this holiday season.
Upgrade Your Outdoor Lighting Game
Regardless of the holiday season you're preparing for, never overlook the power of a top-notch lighting game. Lights in your yard give your home a welcoming holiday vibe and spotlight other decorations you have done throughout your outdoors.
While all lights can brighten your home, by keeping things simple with single-colored lighting like soft white or blue hues, you'll be sure to make your home's exterior pop. Whether you're accenting your roofline with lights or adding lights to your surrounding bushes and evergreens, focus on points throughout landscaping that you'd like to draw attention to.
There's no need to go overboard with the lighting and add it to every single plant you have in your front yard. By choosing certain focal points your outdoor decor will feel more intentional and inviting. The right blend of lights can go a long way in boosting your home's curb appeal.
Spruce Up Your Walkway
Your walkway is the first thing your visitors see when they get to your home. And since there are plenty of visitors likely to stream into your home throughout the holiday season, you should create a space that says welcome. As always, keep it clean and clear of weeds, leaves and any dead plants. And if snow is in the forecast, be sure to keep your walkway clear.
Once the walkway is clear, it's time to think about decorating it. Lanterns, luminarias or even tasteful stake lighting and decorations will add a little something to make the walkway more inviting.
Create an Inviting Front Porch
Another great way to achieve the holiday curb appeal you've been craving is by making your porch cozier. A decorative porch adds a touch of beauty and life to your entrance making your home more inviting. There are a number of ways to achieve this.
First, incorporate some greenery into your front porch decor. Whether it's hanging fresh wreaths on your front door or hanging garland around the door and sidelights, or even potted evergreens in burlap-wrapped urns, the greenery is sure to set a welcoming tone. Also be sure to add a few oversized poinsettias for a splash of color, a cute, holiday-themed welcome mat and maybe even a few soft-lit lanterns for depth.
While you're working on the front porch, if you do have outdoor seating, be sure to update your throw pillows and cushions to ensure their hues complement the season. Keep in mind that there's no need to go overboard with the front porch decor. Simple yet classy still makes a grand statement.
Don't Forget the Inflatables
While holiday inflatables aren't the go-to holiday decor choice for everyone, they can bring joy and happiness to those who do enjoy them. They are simple to set up and often come with strings and ground stakes to securely hold them in place.
If you do opt for inflatable outdoor decor, choose brightly colored pieces that you can put in a prominent place in your yard with a strategically placed spotlight to make them more visible.
The Perfect Curb Appeal
When it comes to your home's curb appeal during the holiday season, there is no wrong way to go. Remember that simple still makes a statement and be sure to choose areas throughout your home's exterior that you'd like to focus on. While dressing up the inside usually takes precedence, don't forget to have fun bringing your outdoors to life!
About Blue Tree Landscaping
Blue Tree Landscaping proudly creates custom outdoor living spaces while respecting and enhancing the natural beauty of your surroundings. We specialize in providing Montgomery County the best inground pool design and construction, as well as serve as the area's expert in landscape design. For more than 36 years, Blue Tree Landscaping has been dedicated to providing Skippack, Collegeville and the surrounding areas with superior customer service, quality pool construction and beautiful outdoor living areas meant to be enjoyed for years to come. You can expect personalized service in all that we do and the kind of care that has been built on a reliable reputation since 1983.