Get Your Children Involved in Your Vegetable Garden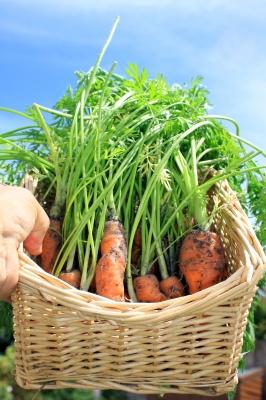 Spending quality time with family is enjoyable at any age, especially when children are young and curious! One project that guarantees hard work, valuable lessons, and plenty of dirt is a backyard garden. Here are some tips for getting the kids involved in growing a vegetable garden.
Let Them Pick The Plants
Make the shopping trip for seeds a group activity. Let the little ones choose a few of the seed packets for planting, or let them choose the whole garden. If there's a food they enjoy eating already, such as pizza, offer suggestions for toppings that can go on it, such as mushrooms or basil. This will expand their horizons and allow for creativity before the planting process begins.
Install The Garden Together
It's almost guaranteed that getting down on hands and knees in the dirt is something that kids enjoy! Let them help ready the soil for planting, and place the seeds in the ground to watch them grow. This is an excellent bonding activity, and a great way to spend a few afternoons together when the weather allows for it. Plus, it serves as a great workout!
As an additional activity, create homemade plant markers to label plants with. Blank markers are available online, or go one step further and take to Pinterest for unique ideas. This will showcase your children's efforts while the fruits and vegetables are sprouting, and help to curb the impatience of waiting for the fruits and vegetables to grow.
Give Them Tools
A full-sized shovel may be too much for a small child to handle. Consider investing in a set of child-sized tools, such as rakes and shovels, for your next outdoor session. Oftentimes, they will work as well as adult-sized tools, and the pride in using their own materials will be that much more fun for your child!
Assign Chores
Give everyone their own role in tending to the fruits and vegetables. Delegating activities such as watering, weeding, and checking for bugs are all important daily tasks that will keep the garden's foliage healthy throughout the seasons. In addition, this serves as a lesson in responsibility, especially when parents get involved and tackle some of the more difficult tasks right alongside them.
Call Blue Tree
We can help you get your yard ready for the garden of your dreams! From clearing the landscape to designing the area and installing the beds, our garden landscape services will help you with every step of the process. Contact us today to get started!