How To Turn Your Pool Deck Into An Inviting Space All Year Long
Summer is here! It's time to venture outside for outdoor activities and celebrations that will last for months to come. If the pool deck has been waiting, it may be time to upgrade it with some new furniture or features. Here are some of Blue Tree Landscaping's tips for turning your deck into an inviting space this season, and all year long!
Decorate for the Seasons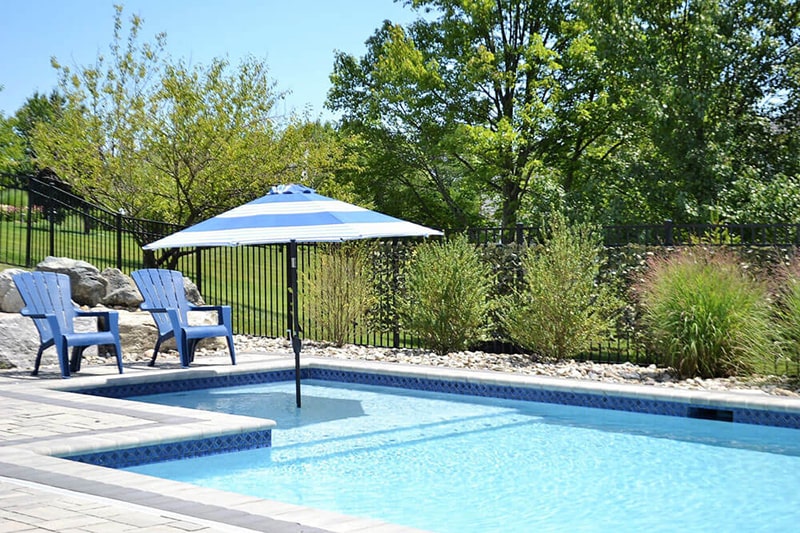 Show off your holiday spirit! For summer, place tropical-themed decorations throughout the deck, such as in-ground tiki torches and colorful flower arrangements to accent the water. For the rest, swapping out fabrics and throw pillows is a simple and long-lasting option that can be stored in off-seasons.
Block the Sun
Allow your guests to appreciate the hard work you've put into the pool deck by shading their eyes from the sun. Umbrellas are a classic choice, and removable shades can roll up and adjust to the time of day. For a dainty option, string curtains across a rod to pull over when the sun is glaring down. There are many routes to take for adequate shade, but don't forget to pull the shade mechanisms inside when it rains!
Keep Up With Landscaping
Healthy grass and plants are easy to overlook in favor of furniture and other decorations. Taking time to tend to any lawn space, florals, and poolside gardens is essential to maintaining an attractive pool deck space. Don't forget to cycle through potted plants as well; fruit plants, shrubs, and flowers are easily replaceable and available at nurseries everywhere.
As seasons change, be aware of potential issues that the deck can face. Discoloration and stains from plants are topical, but drainage problems and pests can damage more than just the landscaping. Leaves and debris can clog the pool drain and ruin the water quality. Consult an expert when working on the deck, to ready the space for any weather conditions.
Get Ready to Entertain
Equip your deck with the tech and features it needs to be a successful hosting spot! Sound systems are versatile for large pool parties, family barbecues, or relaxing with morning coffee. Install proper lighting, such as overhead fixtures and stand-alone units like lanterns or walkway lights.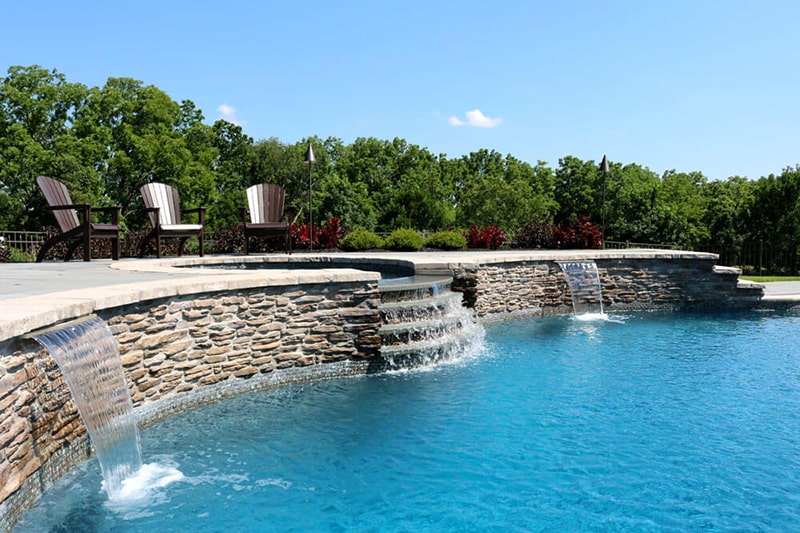 For warm summer months, invest in fans or another form of air conditioning to stay comfortable when the temperature heats up. In contrast, heat lamps of all sizes are perfect for cooler transition months. Assess your deck to determine what its annual needs are.
Learn More:
Contact Blue Tree Landscaping Today!
We want to help you show off a beautiful, functional pool deck all year long! Our team has extensive experience managing pool decks for all types of homes, and offer in-ground pool maintenance for complete care. Call us or send us an email today!